FDA Issues Marketing Denial Order for myblu from Imperial Brands
Arvin Peh
The US FDA has issued a marketing refusal order for myblu Menthol 2.4% e-cigarette product by Fontem US, LLC.
According to the US Food and Drug Administration (FDA), the FDA has issued a Marketing Denial Order (MDO) for myblu Menthol 2.4%, a product by Fontem US, LLC, a subsidiary of Imperial Brands. The company is prohibited from marketing or selling this product in the US market, or else it will be subject to enforcement action by the FDA. The company has the option to reapply with a new application to address the deficiencies related to the MDO.
On April 28, 2020, Fontem US LLC (Fontem US), a subsidiary of Imperial Brands, submitted a pre-market tobacco product application (PMTA) to the FDA, seeking authorization to continue selling its various Myblu cigarette products.
However, in April 2022, the FDA also rejected applications for myblu device kits and products such as myblu Intense Tobacco Chill 2.5%, myblu Intense Tobacco Chill 4.0%, myblu Intense Tobacco 2.4%, myblu Intense Tobacco 3.6%, myblu Gold Leaf 1.2%, and myblu Gold Leaf 2.4%.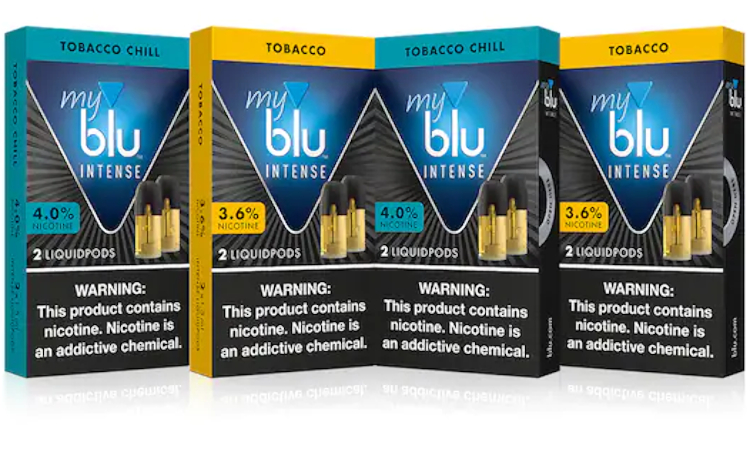 This is the second time that myblu has received an MDO from the FDA since last year. Dr. Matthew Farrelly, Director of the Office of Science at the FDA's Center for Tobacco Products (CTP), stated:
"The application lacks scientific evidence to demonstrate that the product has a positive impact on public health that outweighs the known risks."
The FDA evaluates PMTAs based on public health standards. These standards consider the overall impact of the product on the population, including benefits such as transitioning completely to the product or significant reduction in combustible cigarette use among adult smokers, as well as risks such as initiation of smoking among teenagers.
Tobacco products that have received an MDO are prohibited from being sold, distributed, or marketed in the United States. Additionally, such products are not allowed to enter or be transported across state lines for commercial purposes. If these products are already present in the market, they must be removed immediately to avoid enforcement actions by the FDA.
So far, the FDA has received over 26 million applications for "recognized products" and has made decisions on 99% of them. The FDA has authorized the sale of 23 e-cigarette products and devices with tobacco flavors, making them the only legally available e-cigarette products for sale or distribution in the United States.
Reference:
[1] FDA Denies Marketing of myblu Menthol E-Cigarette Product